Skinning Gmail with a Custom Stylesheet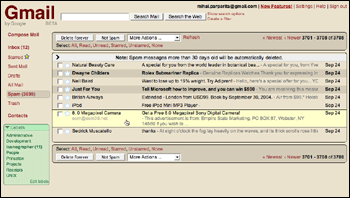 Install the URLid Mozilla/Firefox extension.
Download this CSS file.
Locate your profile folder and the chrome folder within that.
Copy the downloaded CSS file to the chrome folder and rename it to userContent.css (if you already have such a file, you will have to merge the two).
Restart Firefox.
Visit Gmail.
About Author